Character design for video games
The video game is the personal place to implement your boldest playing ideas. Why not using the game as a chance for self-fulfillment? We advise you to make your games even more personalized with the individually designed characters.
Where to get them? Refer to our service and get the individual character created for the particular game. We are offering you an option focused on the design and illustration of game characters.
We'll develop a manner of behavior and unique appearance for your character. Its inner world will be displayed visually. We will discuss its features that need to be determined.
Do you want him/her to be heroic or a malicious person? Smelly troll or a wise wizard? What abilities your protagonist is going to have? Levitate, teleport or use any kind of magic – all is possible in this fictional world.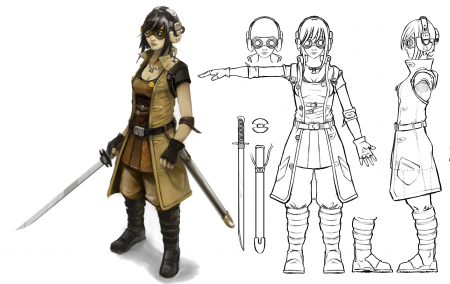 Are you interested in the character creating? Then faster order our service! And you will get an authentic character design carefully handcrafted with huge attention to details at an affordable price.
Basic Character: it will be good enough, but the textures will have lower resolution.
15 Days Delivery
2 Revisions
Source File
Commercial Use
Standard Character: a lot of attention will be given to the details to deliver a high-quality product.
15 Days Delivery
2 Revisions
High Resolution
Source File
Enhanced Detailing
Commercial Use
Premium Character: in-depth focus on your product to deliver the best character possible for you.
7 Days Delivery
2 Revisions
Fast and Detailed
High Resolution
Source File
Enhanced Detailing
Commercial Use
Let's together create unique well-designed characters for your video games. From idea and the rough sketches to the original game persona. With this service, we hope to reach the stride and bring even more joy to the dedicated game-players.